In Florida, we have different concerns than those of you who have to fight through the winter every year. This is the season that we spend a lot of time preparing for; our storm season. Today, we're sharing some preventative maintenance tips that you should take care of right now, before we find ourselves in the middle of summer.
Air Conditioning Service
In Florida, our air conditioners run year round. A simple air conditioning service this time of year is very important. You can have a technician go in to clean out the lines, check for debris, and do a basic cleaning of the system. You'll know if it looks like there's any trouble with the unit. Now is a great time to get that done, instead of in the middle of the hot and humid summer after your air conditioning has already gone out and your tenants are complaining.
Trees and Trimming
Trees and bush trimming are also important
spring maintenance items
. Tenants are often responsible for the basic trimming or taking care of grass. However, trees and large bushes need to be done professionally. Keep bushes away from the house and trimmed down. Every once in a while, people let them go and the branches hit the house, allowing bugs and pests to get in. Tree trimming is also important during storms. We like to maintain a 3-foot rule, meaning no tree limbs are within three feet of the house. You don't want those limbs anywhere near your roof because if they rub against it, there can be roof damage.
Look for Leaks
Inspect for possible leaks. Check for any indication of leaks in your roof or in your house, because the worst time to get a roof fixed is during the stormy season. We have times in the summer where we get rain every day, and right now rain is just starting intermittently. Have people go in there, take a look, and remedy any problems before the heavy rains start.
Eliminate Standing Water
Finally, eliminate standing water around the house. This is a great time to clean the gutters. It's not always a good idea for tenants to get on a ladder and do this themselves. Have someone go around the house and make sure it looks the way it should. You don't want any leaves building up in the gutters. Pests and rodents can make a nice home there if you're not careful. Last year, we heard a lot about the Zika virus, and that will probably be a concern this year as well. If you need more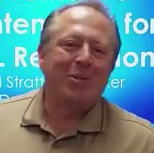 information about Zika, you can contact the health department. Mosquitoes are numerous in Florida, and eliminating standing water is one of the best ways to ensure you aren't inviting them in.
If you have any questions about
property management in Tampa
and the surrounding areas, please
contact us
at Dennis Property Management.