If you're looking for an ideal place to invest in residential real estate, there are a few things that make Tampa a great place to buy. We have great weather out here and lots of water and plenty of things to do, which attracts a lot of people.
Economic Growth in Tampa
Our population is growing, thanks to a strong economy that's getting stronger. There are good jobs here available to your tenants, and even to you if you decide to move here. A lot of people buy their future retirement homes in this area. It's a good idea to buy 10 or 15 or even 20 years in advance so your tenants can pay off that mortgage for you.
Strong Tenant Pool
There are lots of renters looking for properties and a good tenant pool in all price ranges. I just came back from Washington, DC, where a studio rental near the capitol was $1,500 a month. Depending on the area of Tampa, you can rent out three bedroom, two bathroom homes from $1,200 to $2,000. Pricing is reasonable, and has a range.
Affordable Home Purchases
There's also affordability
when it comes to investing
. You can still buy homes for less than $100,000. If you'd like to talk about different areas and price ranges that correspond to those neighborhoods, we'd be happy to share our resources with you.
Tax Benefits and Income
Tax benefits are also plentiful when you have a rental property. You can also use it for retirement income. Many of our owners have multiple properties that get paid off and cash flow. It's part of their retirement income and a good way to make steady money without dipping into retirement savings.
We can help you find houses. Dennis Realty has been in business since 1973, and we can help you locate opportunities and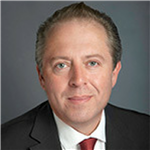 manage the homes after the sale is final. We will find your tenants, make the necessary repairs, and deposit rent into your account every month. You don't have to worry about anything.
If you have any questions about the Tampa area or how to buy investment properties here, we'd be happy to tell you more. Please
contact us
at
Dennis Property Management
.