Hernando Property Management
We Can Help Manage Your Hernando Rental Property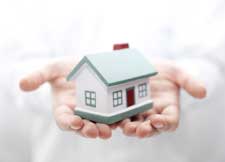 Dennis Property Management is YOUR KEY TO FREEDOM.
Whether your home was purchased as a homestead or as an investment, Dennis Property Management provides unmatched, quality services to manage your investment. Our fees are highly competitive with other Property Management companies and no fees are collected until we find you a qualified tenant to move into your property.
As active members of the National Association of Residential Property Managers (NARPM), our Management has extensive training, high-level knowledge and experience, and has emerged as a Leader in the Hernando area. We specialize in the management of single family homes, multi-family homes, condominiums, townhouses, and commercial properties. Our Licensed Property Managers are located all across the Greater Tampa Bay area, and service all of Hillsborough, Pasco, Pinellas and Hernando counties.
Dennis Realty is a family-owned business and provides boutique-style personalized, one-on-one property management service to you. You will feel at ease that your dedicated Property Manager is supported by a stable and reliable parent company that has been in business for over 40 years. Your Property Manager is also backed by a full-time dedicated staff at our Dennis Realty office so we are always here when you need us.
To obtain more detailed information about our Property Management services or to obtain a no obligation evaluation of your property, call us now at (813) 948-5660 or submit an inquiry using the form to the right.
You can trust our experience, extensive marketing, dedicated full-time support staff and specialized Property Managers to provide you results and peace of mind with your Real Estate. That's why Dennis Property Management is "YOUR KEY TO FREEDOM".
What We Do As Your Hernando Property Manager
Multifaceted Marketing Strategies:
Extensive Online Marketing
Property Market Analysis
Listing In MLS For Broker Referrals
Advertising In Local Print Ads
Industry Leading Marketing Tools
THOROUGH TENANT SCREENING
Rental History & Past Eviction Status
Credit And Full Background/Criminal Check
Lease Signing & Property Move-In
Attorney-prepared leases provide you a higher level of legal protection
Initial property walk-through with photo documentation
Repairs, Maintenance & Inspections
24/7 Emergency Repair Line
Licensed & Insured Repair and Service Companies
Periodic Scheduled Interior Assessments
Tenant Responsible For Repairs Under $100
Rent Collection & Eviction Coordination
Tenants Pay Online, By Mail Or In Person
Notice Delivery, Eviction Initiation And Possession Process As Needed
Proactive Eviction Prevention Methods
Convenient Owner Accounting Services
Real-Time Access To Online Owner Statements
Expense And Fee Tracking
Direct Deposit Of Rent Remittances
Owners Paid Two Times Weekly
Annual Owners Statements For Ease Of Accounting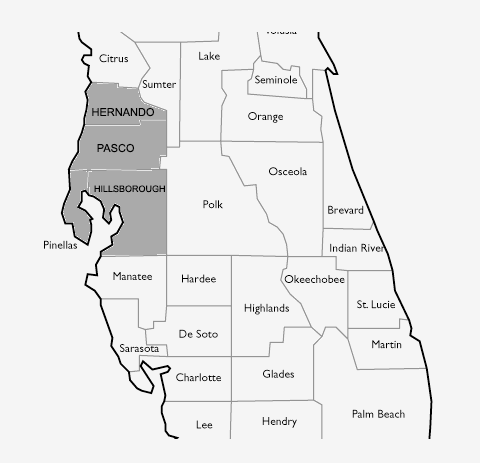 Testimonials
"I would like to take a few minutes of your time to express my opinions about Christina Fry. I hope that you and the other staff members at Dennis Reality realize what an asset she is to the company. My husband and I have been clients of Dennis Reality for a little over three years…Christina has/is far above the others before her. She is professional, punctual, courteous and highly efficient in any of our needs…Christina has taken control this past year and a half and finally got things done. I'm sure the property owners would also like to know that their home is now under a great manager with Christina."

- Marjorie H.
Hernando Area Information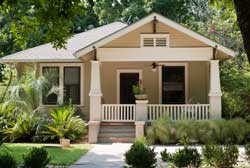 From antebellum home tours to Civil War museums and downtown art shows, music, art and history play a strong role in the culture of Hernando County.
Tucked away in the rolling hills of Historic Brooksville, discover the heritage and life style of 150 years of History. Sense the aura of the 19th and early 20th century rural Florida. The stately lady better known as at the Hernando Heritage Museum sits aristocratically atop one of the seven hills of Brooksville. The twelve rooms of the seven gabled, gingerbread trim house takes you back in time as you explore each and every room full of historic treasures & stories. Witness the largest Civil War reenactment in Florida as Confederate and Union soldiers recreate the famous "Brooksville Raid" of 1864. The modern day re- enactment delivers a visual picture of what life was like during the Civil War.
The 3,000 or so re-enactors that participate are noted for their dedication to exacting detail. Many spend the weekend `eschewing modern conveniences, preferring to sleep in canvas tents and cooking meals in iron pots over open fires.
Area We Service
Wesley Chapel
Zephyrhills
Dade City
Tarpon Springs
Oldsmar
Trinity
Palm Harbor